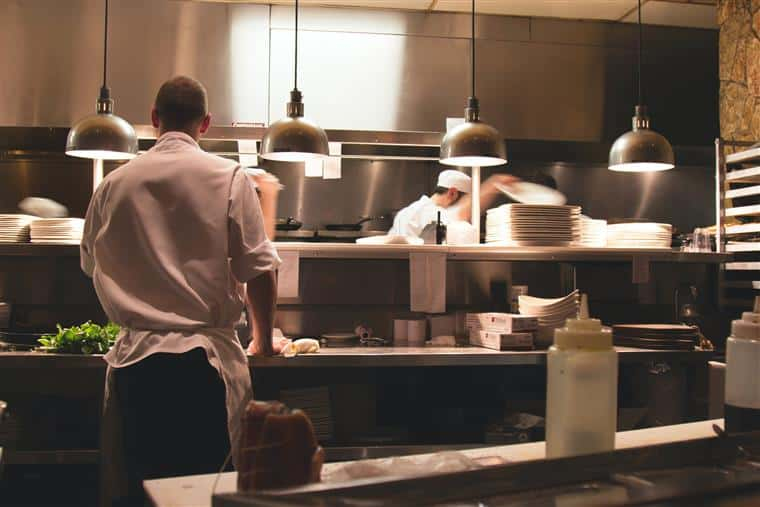 OUR STORY
Founded in 2020, Morgantown Food Party is a shared-use commercial kitchen experience that gives talented cooks a licensed and certified food-safe facility to showcase their talents. Our community-orientated space was created for culinarians and artists to showcase their talents. MFP'S shared-use commercial kitchen enables Morgantown-area food entrepreneurs to craft and sell their goods from a licensed and certified food-safe facility. With an assortment of equipment and food prep gear, whether you're a manufacturer, food truck operator, caterer, or hobbyist, we are ready to assist you in your entrepreneurial journey.
We believe food is art, and nothing brings communities together like food.
Since the beginning of time, food has been used to unite cultures.
YOU BRING YOUR CURIOSITY, HUNGER, AND DREAMS –

AND TOGETHER WE'LL GET COOKING!
Our kitchen
Morgantown Food Party has over 600 square feet of commercial production space, set up to flexibly accommodate multiple users prepping and cooking.

Our venue
But MFP is not only a space for food-focused businesses, our kitchen is a space for local food enthusiasts to come together and connect:
· in classes that explore the science and techniques of crafting our favorite foods,
· at events that draw inspiration from the seasonal harvest,
· while showing off our skills in creative cook-offs,
· bringing the "culinary" and "arts" together by partnering with local artists
· and using our retail space to share our culinary talents with our neighbors.
Our goal is your success
We're committed to your growth.

Our Missions
· Provide a space for food businesses to grow in a community environment.
· Provide visibility and sales for Morgantown Food Party Affiliates.
· Promote local suppliers and artisans of all kinds.
· Teach and advise our partners in good businesses practices.
· Create jobs and workplace skills for youths in need of work experience.
· Become a community institution providing our community with access to locally made food and crafts.